WHO'S
"

IN

"

FOR THURSDAY'S AT CROSSPOINT?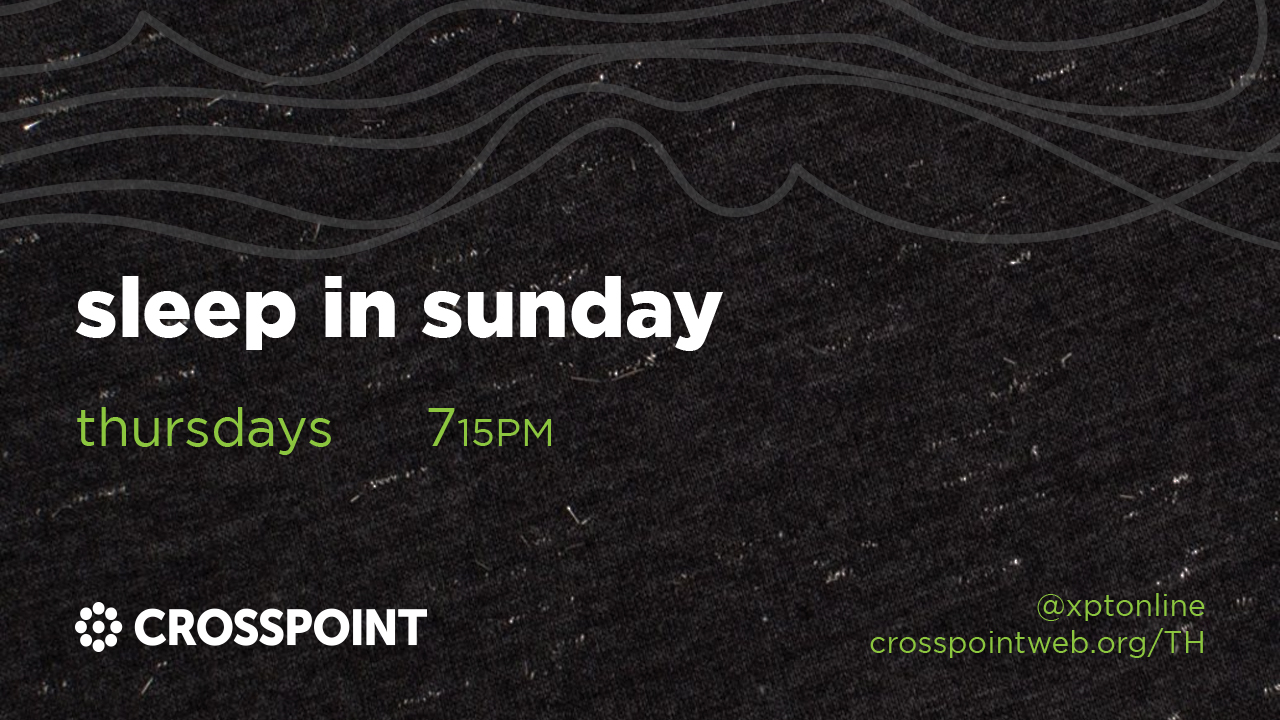 Critical mass and energy is an important part of any new endeavor. The more we have the more effective the Early Weekend Service will be in creating the same great environments we experience every weekend at Crosspoint.
We're looking for a team of people to commit to attending the "Early Weekend Service" as your primary weekend service for the first 6 months.
Whether you like the idea of sleeping in, want to free up some extra Sunday morning family time, tend to travel on weekends, or have a friend you've been trying to bring and it just never works out – whatever the reason, make the Thursday "Early Weekend Service" part of your weekly routine (and of course, we'll still be there Sunday's at 9:30 & 11:00AM)
Who knew you could be a missionary and sleep in your own bed? You can! Interested? Let us know by clicking on link on this page …