GET TO KNOW OUR TEAM
&

OUR CULTURE
Have some questions about something specific about Crosspoint? Or, do you just want to get to know us?
Follow the links below to read our staff team bios (hover over each picture to get your options) or to email the team leaders. We promise we'll get back with you as soon as we're able.
Curt Walters
Lead Pastor
REWATCHABLE MOVIES
Saving Mr Banks (3 times in theaters), Frozen (with the kids of course), Gravity, Parental Guidance, Christmas Vacation, Elf
Crosspoint
Eric Buchtenkirch
Director of Community Life
WHAT I DO HERE
"Someone once said my role of 'Connections Director' sounds like I head up a dating service, but I'm no e-Harmony. If you are ever interested in getting more involved – I'd love to help."
Crosspoint
Coy Schrougham
Director of Student Environments
MUSIC I LISTEN TO
"Justin Timberlake….all day. Don't judge me."
Crosspoint
John Soetenga
Operations Director
3 OTHER JOBS I'VE HAD
1. Golf course maintenance crew
2. Private Investigator… seriously.
3. CPA
Crosspoint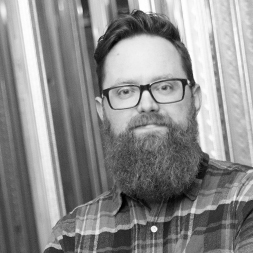 PJ Towle
Creative Director
WHAT I DO AT XPT
"I do all the artsy stuff around here. And I help write all the bad jokes."
Crosspoint
Julie Walters
Director Of Children's Environments
CURRENTLY LISTENING TO
"Radio Disney & my kids singing along!"
Crosspoint
Janelle Anderson
Executive Assistant
Crosspoint
Sara Uebbing
Nursery - PreK Coordinator
Crosspoint
Rick Swinford
Facilities Management
Crosspoint
Brad Brickley
Production Coordinator
Crosspoint
The new Crosspoint building is intended to be a hub for interacting with the community. We want our Commons to be used by the community is open during the week MON-TH 9-5 and FRI 9-3 to use at your leisure!
Stop by and grab a free cup of coffee, some free wi-fi and hang out as long as you want!
NOW SERVING BRICKHOUSE COFFEE